SSO allows users to quickly log into SpringCM with a single set of credentials
A top rated Contract and Document Management service. SpringCM's cloud based product integrates with CRM systems like Salesforce or can be used standalone. SpringCM is a secure cloud platform that manages sales contracts and all types of documents across desktop, mobile and partner applications like Salesforce. SpringCM manages the entire contract life-cycle with advanced workflows that automate manual tasks and complex processes. Auth0 SSO allows your sales team to quickly connect to SpringCM saving time by only needing to remember a single credential and remain focused on customer success.
The SpringCM Single Sign-on (SSO) Integration creates a client application that uses Auth0 for authentication and provides SSO capabilities for SpringCM. Your users log in to SpringCM with Auth0 identity providers, which means the identity provider performs the identity credentials verification.
Prerequisites
Before you begin:
Sign up for a SpringCM account.
Set up a connection, which is a source of users. Connections can be databases, social identity providers, or enterprise identity providers, and can be shared among different applications. You may set up more than one connection for use with SSO integrations.
Configure Auth0 SSO Integration
Enter a name for your SSO Integration, configure the following settings, and click Save.
| Setting | Description |
| --- | --- |
| SpringCM ACS URL | ACS URL for your SpringCM. |
| Use Auth0 instead of the IdP to do Single Sign-on (SSO). **Legacy tenants only.** | If enabled, Auth0 will handle SSO instead of SpringCM. |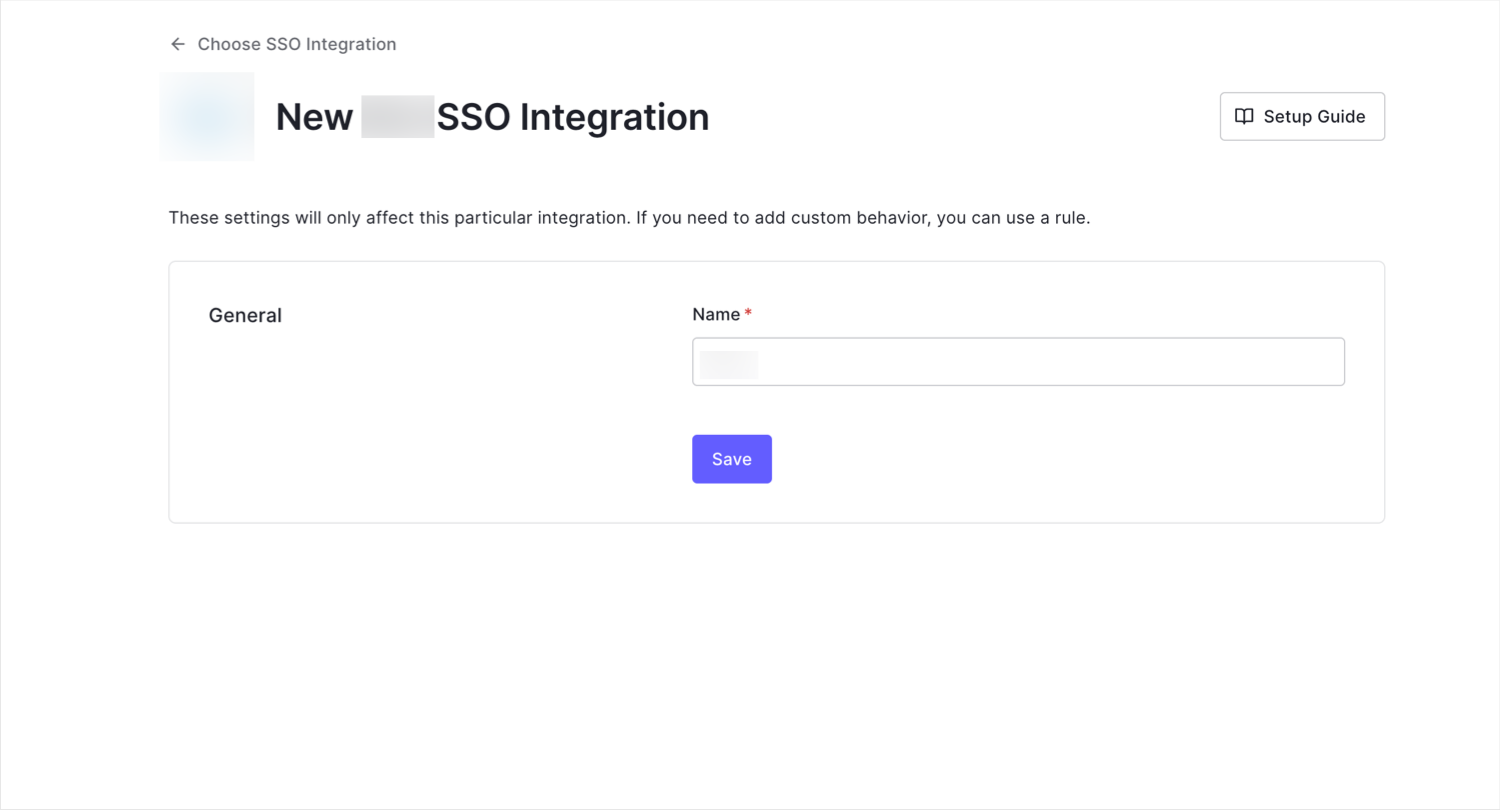 Configure integration with SpringCM
To configure the integration with SpringCM, follow the instructions listed in the Tutorial view (which will appear when you save the initial configuration settings).
Enable connections
Choose the connections to use with your SSO integration. Users in enabled connections will be allowed to log in to SpringCM. By default, all configured connections are enabled.
Select the Connections view.

Toggle the sliders next to connection names to enable or disable them.