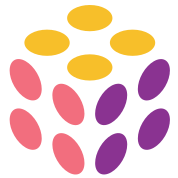 Pulumi lets you easily manage Auth0 using JavaScript, Python, .Net, and Go
By leveraging familiar programming languages for infrastructure as code, Pulumi makes you more productive, and enables sharing and reuse of common patterns. A single delivery workflow across any cloud helps developers and operators work better together.
Pulumi enables developers to define cloud apps and services as code in your favorite language, such as TypeScript, JavaScript, Python, and Go. This enables modern approaches to cloud applications and infrastructure without needing to learn yet-another YAML or DSL dialect. This unlocks abstractions and reuse as well as access to your favorite IDEs, refactoring, and testing tools. Master one toolchain and set of frameworks, and go to any cloud with ease.
By using the Auth0 provider for Pulumi developers can quickly provision any of the cloud resources available in Auth0 as part of your configuration as code strategy.
Cloud Superpowers
Deploy and manage Auth0 and other cloud providers using Pulumi's modern infrastructure as code platform. Setup AWS, Azure, GCP, Kubernetes, Datadog, PagerDuty, ... all using your favorite programming languages including Python, JavaScript, .NET and Go.
Secure Your Cloud
Prevent mistakes from getting deployed. Enforce security, compliance, cost controls, and best practices using policies defined in real languages. Apply policies across the organization with fine-grained controls.
Automate Everything
From setup to testing to delivery, Pulumi makes it easy to integrate Auth0 resources into your infrastructure stacks and deploy infrastructure changes via your CI/CD pipeline.
The Auth0 provider for Pulumi can be used to provision any Auth0 capabilities from within your Pulumi infrastructure as code programs.
The Auth0 provider must be setup and configured with credentials before you can deploy and update resources in Auth0.
To incorporate Auth0 features into your infrastructure stacks, please refer to the full API documentation for details about the available Auth0 provider resources.