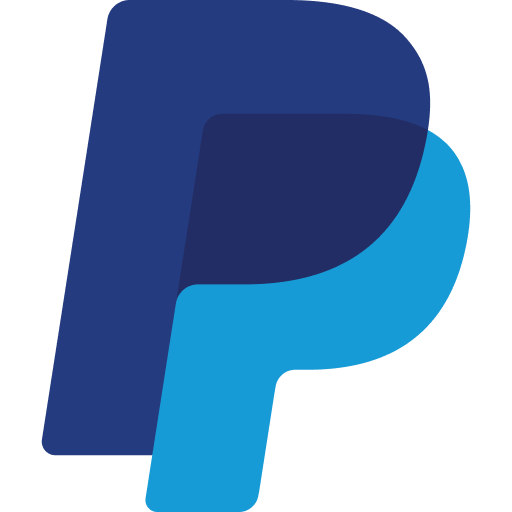 Allow your users to Sign Up and Log In to your app with PayPal
Log In with PayPal enables a user to sign up and log into your website or app using their PayPal credentials, or they can link their PayPal account to your website or app so that important basic information can be shared.
You can then use this shared information to facilitate the customer's activities on your website or app. For example, to create new accounts, to prefill customer information in forms, or validate the customer's information through their verified PayPal accounts.
Millions of Users
The ability to quickly connect with and leverage PayPal's 250 million+ active members. And customers can skip filling forms at account creation and checkout.
Secure Storage
PayPal stores customer data so you don't have to. The solution uses OAuth 2.0 and OpenID Connect to securely log in users and manage permissions.
Improved Results
User profiles from PayPal are verified and highly trusted. And easier account creation often leads to reduced abandonment and increased conversion rates.
The PayPal social connection allows users to log in to your application using their PayPal profile.
By default, Auth0 automatically syncs user profile data with each user login, thereby ensuring that changes made in the connection source are automatically updated in Auth0. Optionally, you can disable user profile data synchronization to allow for updating profile attributes from your application.
Prerequisites
Before you begin, sign up for and configure an account with PayPal. Upon account creation, you will have access to a PayPal Sandbox.
Set up app in PayPal
By default, upon login, you will be editing your Sandbox account. Make sure you switch to your production account by moving the environment toggle to Live.
Create an app in PayPal and generate credentials for it using PayPal's Get Credentials documentation. During this process, PayPal will generate a Client ID and Client Secret for your application; make note of these.
While setting up your app, use the following settings:
| Field | Value to Provide |
| --- | --- |
| Return URL | https://YOUR_DOMAIN/login/callback |
| Log In with PayPal | Enable, then under Advanced Options, select Full Name, Date of Birth, Timezone, Locale, and Language. |
Find your Auth0 domain name
If your Auth0 domain name is not shown above and you are not using our custom domains feature, your domain name is your tenant name, your regional subdomain (unless your tenant is in the US region and was created before June 2020), plus.auth0.com. For example, if your tenant name were exampleco-enterprises, your Auth0 domain name would be exampleco-enterprises.us.auth0.com and your return URL would be https://exampleco-enterprises.us.auth0.com/login/callback. (If your tenant is in the US and was created before June 2020, then your domain name would be https://exampleco-enterprises.auth0.com.)
If you are using custom domains, your redirect URI will have the following format: https://<YOUR CUSTOM DOMAIN>/login/callback.
Test connection
You're ready to test your connection.