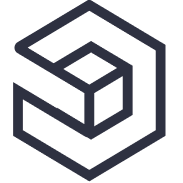 Monitor, analyze, and alert with Logz.io Cloud SIEM and Auth0
With Logz.io Cloud SIEM and Auth0 you can centrally monitor your workflow logs to rapidly identify, investigate and remediate emerging threats.
By combining the world's most popular open source visualization from Kibana with advanced security analytics backed by AI and Machine Learning you can utilize the power of Logz.io's truly cloud native SIEM to inspect and investigate all of your relevant event data. Offering advanced integration and flexibility to interact with your unique environment, Logz.io allows your team to quickly drill down into granular user data while inferring critical security intelligence to inform decision making.
Consolidate security alerting across numerous sources in a centralized platform purpose built to address the complexity and challenges of today's changing cloud environment.
Monitor key attack indicators
Analyze log data combined with threat intelligence to pinpoint problematic IPs, URLs, DNSs and related activities.
Gain contextual visibility into attacks
Unify and analyze data across a wide variety of sources to gain both high-level and detailed visibility into potential threats.
Alert and respond in real time
Consolidate cloud alerts and stay notified of high-priority attacks on your favorite notification channels.
Deploy this integration to ship Auth0 events from your Auth0 account to Logz.io using custom log stream via webhooks.
Prerequisites
An Auth0 account and tenant. Sign up for free here.
A Logz.io account. Sign up for a free trial here.
Setup a custom log stream using webhooks
In your Auth0 dashboard, navigate to Monitoring > Streams and select Create Stream.
On the New Event Stream, select Custom Webhook, enter a name, and select Create.
In the Payload URL field, enter https://<<LISTENER-HOST>>:8071/?token=<<LOG-SHIPPING-TOKEN>>&type=auth0.

Replace <<LISTENER-HOST>> with the host for your region. For example, listener.logz.io if your account is hosted on AWS US East, or listener-nl.logz.io if hosted on Azure West Europe.
Replace <<LOG-SHIPPING-TOKEN>> with the token of the account you want to ship to.

In the Content Type field, select application/json.
In the Content Format field, select JSON lines.
Select Save to save the changes and create the stream.
Check Logz.io for your data
Give your data some time to get from your system to ours, and then open Kibana. You can filter for data of type auth0 to see the incoming Auth0 events.