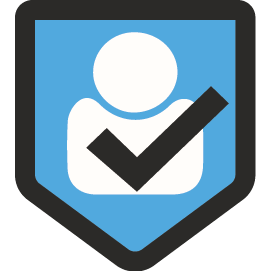 Real time & self service global identity verification
ID DataWeb - Attribute Exchange Network (AXN)
ID DataWeb operates a SaaS Identity Verification and Fraud Detection solution called the Attribute Exchange Network (AXN.) Our cloud service hooks in with many of the industry's top identity verification and fraud detection point solutions, bringing all the most trustworthy methods of establishing digital trust to a single platform. On top of this network, ID DataWeb provides an orchestration layer for configuring multi-step verification workflows, and flexible integration options (hosted redirect based on OpenID Connect, or full REST API.) The system provides fully configurable scoring, policy decision, and workflow routing capabilities to make it simple to tailor your Verification Workflow specifically to your organization's requirements.
ID DataWeb Identity Verification
ID DataWeb offers three primary methods of Identity Verification, which can be thought of as "building blocks" to an overall Identity Verification Workflow. A Verification Workflow allows an organization to set up a conditional multi-step process for proving a user's identity. If the user passes the first method, they can be automatically approved and marked as trusted in Auth0. This can then be used for downstream application access and authorization decisions.
Verification Templates
MobileMatch: Verifies the user has a phone registered to who they're claiming to be. Video overview and demo

BioGovID: Verifies the user's provided selfie matches an authentic government issued ID. Video overview and demo

Dynamic KBA - Verifies the user knows answers to personalized questions about who they're claiming to be. Video overview and demo.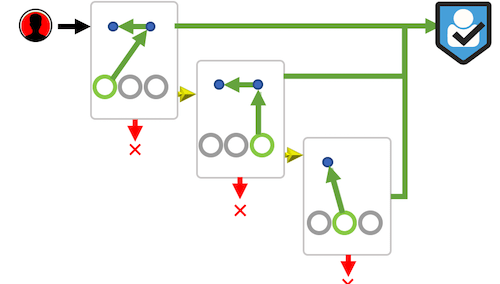 Verification Workflows
ID DataWeb's Verification Workflows allow customers to dynamically challenge users based on preconfigured policies across any and all Verification Methods. This provides organizations a comprehensive identity verification toolset out of the box, without needing to stitch together multiple service...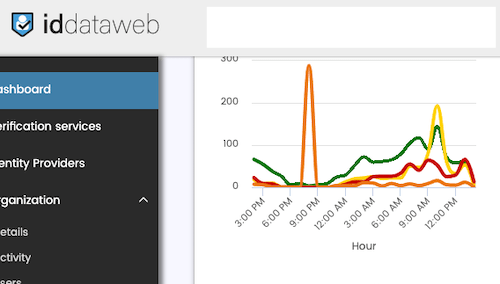 AXN Admin - Unified Management and Reporting
AXN Admin is the self service administration tool which organizations can use to configure, deploy, monitor and manage ID DataWeb Services. The system includes full self-service capability for creating verification policies and workflows, accessing detailed reporting & analytics, and configuring ...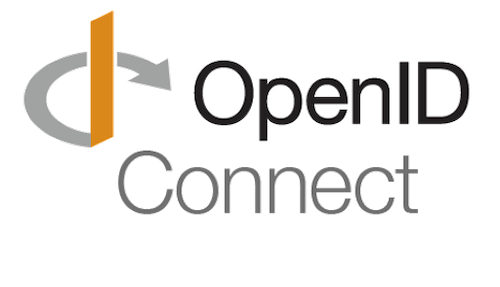 Standards Based Redirect Integration
ID DataWeb's AXN Gateway provides fully hosted and brand-able pages that dynamically handle all aspects of the configured identity verification workflow. Integration to Auth0 is handled through a simple OpenID Connect based redirect.
This integration allows you to add an ID DataWeb verification workflow to a user's first time login experience. This will allow your organization to ensure that users are who they claim to be, fulfilling KYC/AML requirements, and detecting fraudulent accounts.
Process Flow
​ The interaction between Auth0 and ID DataWeb uses OpenID Connect to delegate the multi-step verification process to ID DataWeb. After the user creates their Auth0 account, they will be redirected from Auth0 to an ID DataWeb Verification Workflow, as described in the documentation. Based on your settings, the user will be challenged to prove their identity with MobileMatch, BioGovID, Dynamic KBA, or some combination. ​ Once the user completes verification, they are redirected back to Auth0, where their user profile app_metadata is updated with the results of the verification. Auth0 then sends the user back to the application with the ID DataWeb verification results in the ID token.
Registration with ID DataWeb
​ To access this service, you will need a Client ID and Client Secret from ID DataWeb. These credentials will trigger your organization's tailored Verification Workflow experience, including branding, policy decisions, and step-ups. ​ To get access, please contact sales@iddataweb.com. ​
Add the Auth0 Action
Select Add Integration (at the top of this page).
Read the necessary access requirements and click Continue.
Configure the integration using the following fields:
ID DataWeb Base URL: Indicates the ID DataWeb environment. The default value is Pre-production - https://prod2.iddataweb.com/prod-axn - where all testing and POCs take place. To switch to production, change the URL t0 https://prod2.iddataweb.com/prod-axn
Client ID: Identifies your specific verification workflow and user experience. Get this from ID DataWeb's AXN Admin console.
Client Secret: Authenticates your specific verification workflow and user experience. Get this from ID DataWeb's AXN Admin console.
Always Verify?: Controls if users are verified each time they login or just initially. We recommend "Yes" (verify the user on every login) for testing and "No" (verify once, then not again) for production.
Click Create to add the integration to your Library.
Click the Add to flow link on the pop-up that appears.
Drag the Action into the desired location in the flow.
Click Apply Changes.
Please note: Once the required configuration below is added, all logins for your tenant will be processed by this Action. Please make sure all components have been configured correctly and verified on a test tenant before activating the integration in production.
Additional customizations
​ All aspects of the interaction between Auth0 and ID DataWeb can be further customized to meet your organization's specific requirements. To discuss, please reach out to sales@iddataweb.com.