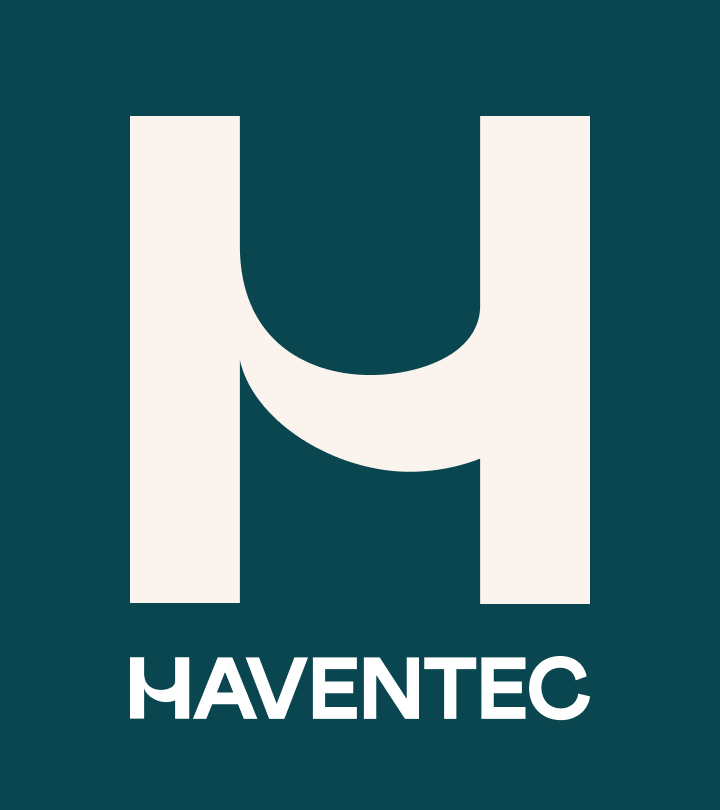 Single-step Passwordless Multi-factor Authentication
Haventec Authenticate provides a genuinely passwordless technology that completely eliminates passwords, shared secrets and friction.
By reimagining authentication – from a central record of passwords to a decentralised identity and a genuinely private secret – enterprises can rethink how they build safe, simple and secure digital experiences.
With Haventec Authenticate, your customers and employees will enjoy exceptionally secure yet beautifully simple user authentication across web and mobile applications.
Improve Security
Haventec Authenticate is secure by default. With our unique patented technology, we eliminate passwords and credential related threats.
Enhance User Experience
Enhance employee and customer experience and give your users choice with authentication options that cover PIN and Biometrics.
Streamline MFA
Haventec's single-step MFA technology means that your users will no longer need to switch devices or applications for secure authentication.
This guide provides information on how to set up and use Haventec Authenticate as an Identity Provider in order to allow your customers and workforce to authenticate without the use of a password.
Prerequisites
Before you begin:
Make sure you have an Auth0 account and tenant. Sign up for free.
Make sure you are using the New Universal Login experience (default).
You have a web application configured where your users log into.
You have configured your production Haventec Keycloak Realm and created an OIDC client, and you have created an Authenticate Application in the Haventec Console.
Note: If this integration is for testing purposes, please contact your Haventec pre-sales engineer who will create the Haventec configurations for you.
1. Enable New Login Experience Required for OIDC Connections
Go to Branding > Universal Login in the Auth0 Dashboard.
In the Settings tab, select the New experience.
Add your company logo if required.
Scroll down and select Save Changes.
2. Configure Haventec Authenticate as the Identity Provider in Auth0
Go to Authentication > Enterprise in the Auth0 Dashboard.
Select Open ID Connect.
Select Create Connection and enter the following values:

Connection name: Haventec
Issuer URL: https://iam.demo.haventec.com/auth/realms/YOUR_REALM_NAME/.well-known/openid-configuration
Client ID: The name of your client ID in the Haventec Keycloak Realm

Select Create.
Go back to the Settings tab and set the following values:

Type: Back channel
Client Secret: From your client configuration in the Haventec Keycloak Realm
Scopes: openid profile email

Select Save Changes.
Scroll up and select the Applications tab.
See the Auth0 docs for more information on creating a new application, and enabling your Connection on an existing application.