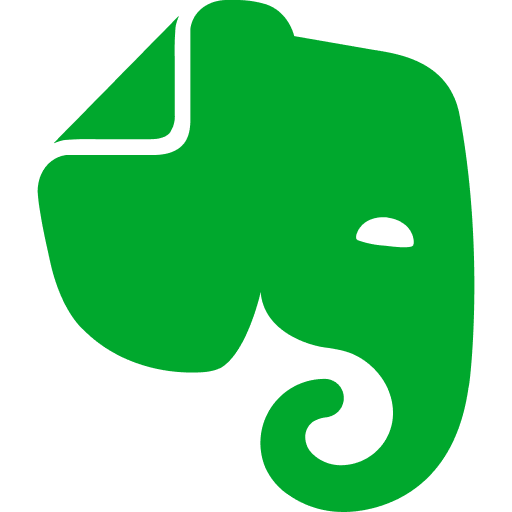 Create visibility into projects, workflows, and deadlines
Evernote Business brings your teams work together. Create documents, collaborate on projects, and store information all in one place. Teammates can access, edit, upload, and share notes and files from any device--even if theyre offline. Cut through the noise, and quickly find the information you need with powerful search capabilities and integrations with tools you already use. Unify your workflow with Evernote Business.
With Auth0 you can use SAML to enable Single-Sign On (SSO) and allow your users to log in once and use the same credentials to access Evernote Business.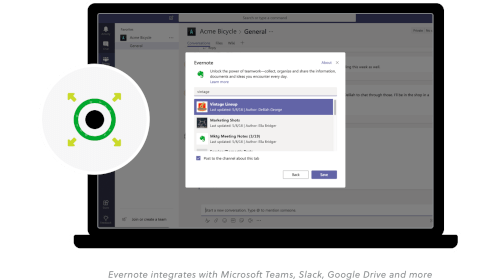 Reduce information overload
With information and content living in different places, it's harder than ever to stay on top of things. Spend less time looking for information and unify your workflow by integrating Evernote Business with the applications you already use.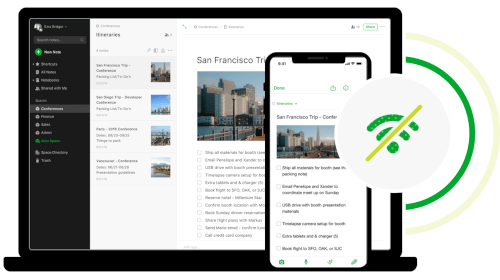 Everything at your fingertips
Evernote Business allows teammates to access, edit, upload, and share notes and files from any device—even if they're offline.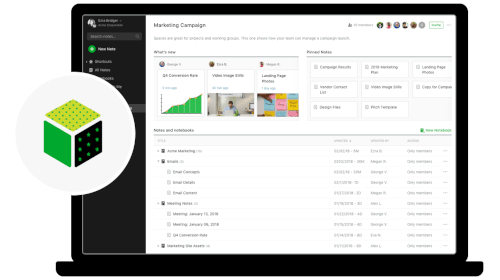 Space to work with others
Collaborating on a project? Trading ideas with a client? Use Spaces to share notes and notebooks with anyone you choose. Everything is instantly in sync with the latest updates and pinned notes, so nobody misses important information.
Prerequisites
Before you begin:
Sign up for a Evernote Business account.
Set up a Connection, which is a source of users. Connections can be databases, social identity providers, or enterprise identity providers, and can be shared among different applications. You may set up more than one connection for use with SSO integrations.
Configure Auth0 SSO Integration
Enter a name for your SSO Integration, configure the following settings, and click Save.
| Setting | Description |
| --- | --- |
| Callback URL | URL to which the user is redirected after login https://www.evernote.com/SamlConsumer.action |
Configure integration with Evernote Business
To configure the integration with Evernote Business, follow the steps below with the data shown in the Tutorial view (which will appear when you save the initial configuration settings).
Sign in to the admin console.
Click Single Sign-On from the navigation menu.
Enter the SAML HTTP Request URL with the Identity Provider Login URL.
Enter the X.509 Certificate from the Identity Provider Certificate.
Select a Session Duration.
Click Save & Enable
For more details, you can follow Evernote Business docs.
Enable connections
Choose the connections to use with your SSO integration. Users in enabled connections will be allowed to log in to Evernote Business. By default, all configured connections are enabled.
Select the Connections view
Toggle the sliders next to connection names to enable or disable them.