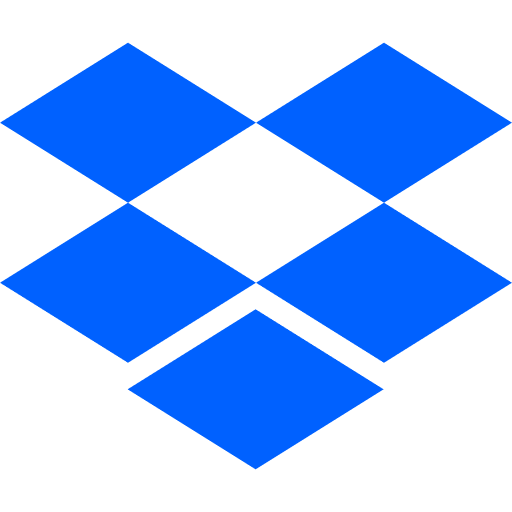 Auth0 with Dropbox provides social access from the world's leading platform for work
Over 500 million users rely on Dropbox to be organized, stay focused, and get in sync with their teams. Since 2007 Dropbox has been building simpler ways for people fo focus on the work that matters. DBX Platform has a powerful, yet simple, API that allows you to manage and control content programmatically and extend Dropbox capabilities in new and powerful ways. When you enable your users to sign up and log in with Dropbox, they can get up and running with your apps in no time via this integration.
Consolidate via DBX Platform
DBX Platform enables you to leverage a robust set of APIs to build custom solutions that improve collaboration, streamline workflows, and secure content.
Get Peace of Mind
A secure, distributed infrastructure—plus admin tools for control and visibility—keep your company's data safe on Dropbox.
Centralize Team Content
Create, store, and share cloud content from Google Docs, Sheets, and Slides, Microsoft Office files, and Dropbox Paper alongside traditional files in Dropbox.
The Dropbox social connection allows users to log in to your application using their Dropbox profile.
By default, Auth0 automatically syncs user profile data with each user login, thereby ensuring that changes made in the connection source are automatically updated in Auth0. Optionally, you can disable user profile data synchronization to allow for updating profile attributes from your application.
Prerequisites
Before you begin, sign up for a Dropbox Developer account.
Set up app in Dropbox
Set up an app using Dropbox's App Console: Creating a Dropbox App documentation. During this process, Dropbox will generate an App key and App secret for your application; make note of these.
While setting up your app, use the following settings:
| Field | Value to Provide |
| --- | --- |
| Choose an API | Dropbox API. |
| Choose the type of access you need | Appropriate options depending on your needs. |
| App name | Your application name. |
| Redirect URIs | https://YOUR_DOMAIN/login/callback |
Find your Auth0 domain name
If your Auth0 domain name is not shown above and you are not using our custom domains feature, your domain name is your tenant name, your regional subdomain (unless your tenant is in the US region and was created before June 2020), plus.auth0.com. For example, if your tenant name were exampleco-enterprises, your Auth0 domain name would be exampleco-enterprises.us.auth0.com and your redirect URI would be https://exampleco-enterprises.us.auth0.com/login/callback. (If your tenant is in the US and was created before June 2020, then your domain name would be https://exampleco-enterprises.auth0.com.)
If you are using custom domains, your redirect URI will have the following format: https://<YOUR CUSTOM DOMAIN>/login/callback.
Test connection
You're ready to test your connection.