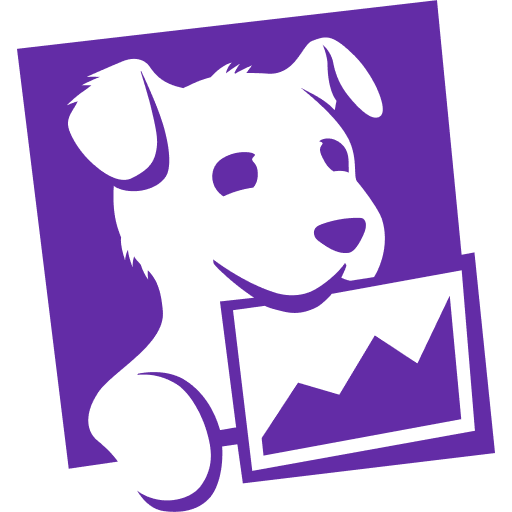 Track all your key identity and auth workflow events with Datadog and Auth0
With Datadog and Auth0 you can easily monitor your auth workflow logs, metrics, and request traces in one platform for full-stack visibility. Datadog allows you to quickly search, filter, and analyze your logs for troubleshooting and open-ended exploration of your data.
Explore and analyze logs from all your services, applications, and platforms. Search and filter your logs on the fly using automatically generated facets. Visualize log data on dashboards or build sophisticated alerts.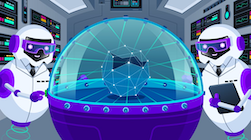 Unifying the three pillars of observability
Smoothly navigate between logs, metrics, and request traces for a clear view of all your systems.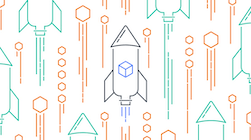 Logging without Limits
Send and process every log produced by your applications and infrastructure.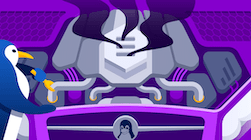 Build log-processing pipelines
Enrich and process logs from common technologies instantly, or build your own custom pipelines.
Datadog is the essential monitoring platform for cloud applications. It brings together data from servers, containers, databases, and third-party services to make your stack entirely observable.
You can create monitoring, alerting, and analysis dashboards for Auth0 tenants.
Send events from Auth0 to Datadog
To send Auth0 events to Datadog, you will need:
A Log Management plan with Datadog. To learn more, see Datadog plans.
A Datadog API Key.
Your Datadog dashboard region.
Copy API Key from Datadog
Log in to the Datadog dashboard.
Navigate to Integrations > APIs.
Expand the API Keys section, and copy the API Key that you would like to use.
Set up Event Stream in Auth0
Log in to the Auth0 Dashboard.
Navigate to Logs > Streams.
Click + Create Stream.
Select Datadog, and enter a unique name for your new Datadog Event Stream.
On the next screen, provide the following settings for your Datadog Event Stream:
| Setting | Description |
| --- | --- |
| API Key | The Datadog API key you copied from the Datadog dashboard. |
| Region | If you are in the Datadog EU site (app.datadoghq.eu), the Region should be EU; otherwise, it should be US. |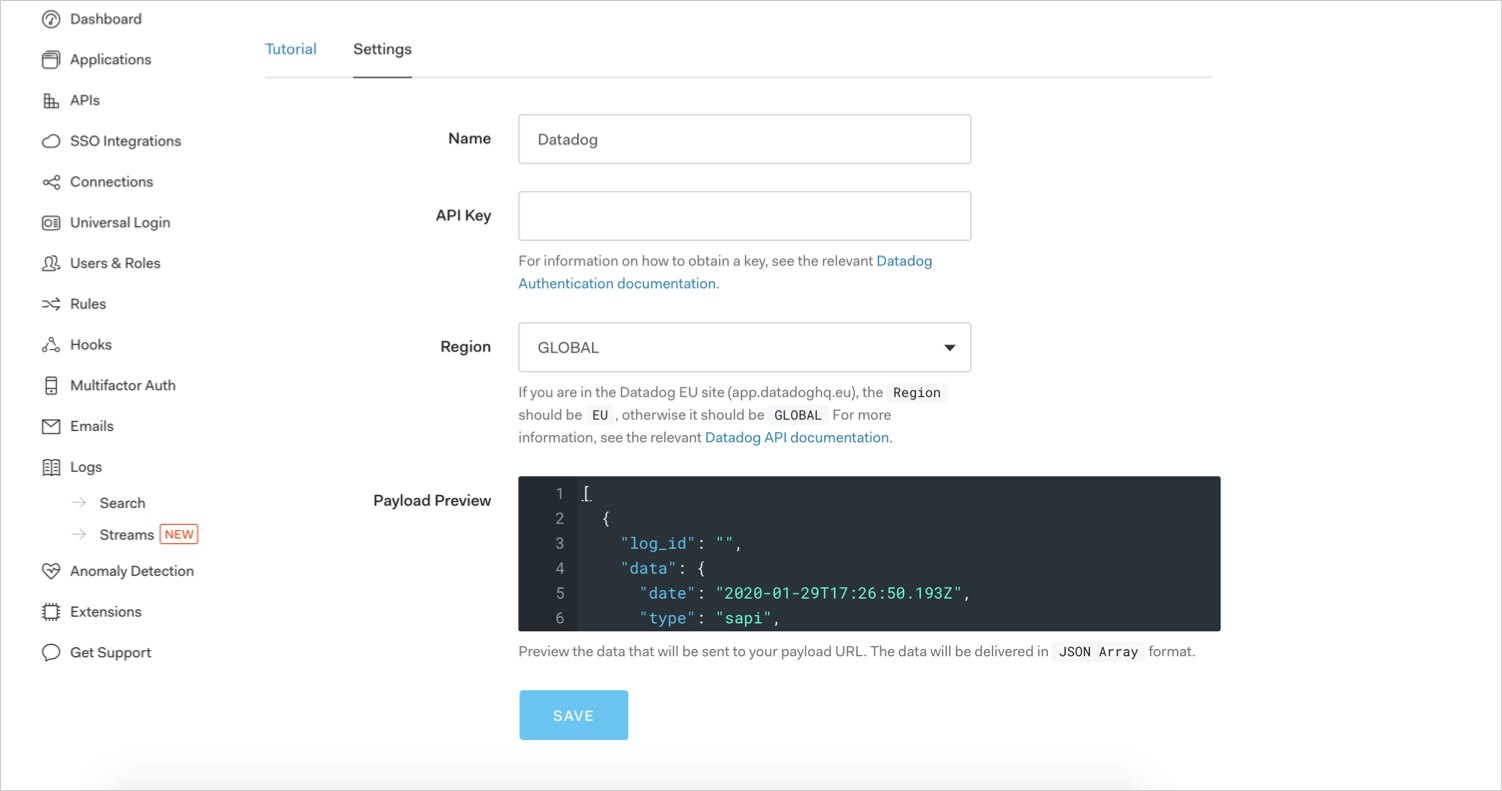 Click Save.
You're done! When Auth0 writes the next log event, you'll receive a copy of that log event in Datadog with the source and service set to auth0.
View logs in Datadog
Navigate to Logs > Livetail.
See Auth0 logs by setting the source to auth0.
Delivery attempts and retries
Auth0 events are delivered to your server via a streaming mechanism that sends each event as it is triggered. If your server is unable to receive the event, Auth0 will try to redeliver it up to three times. If still unsuccessful, Auth0 will log the failure to deliver, and you will be able see these failures in the Health tab for your log stream.