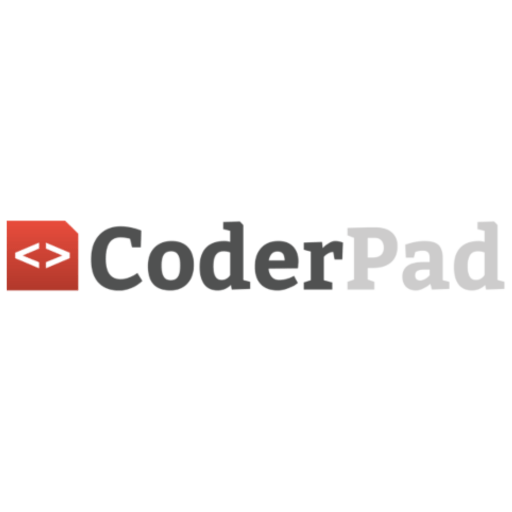 The Leading Technical Interview Platform
CoderPad is a technical interview platform for leading development teams. It enables a quick, accurate read on a candidate's skills. CoderPad works like an IDE to help candidates easily share their skills and ensure you understand how they work. Through both collaborative coding sessions and take-home assignments, CoderPad is with you at every stage of the hiring process.
Let candidates show off their real skills
CoderPad is an interview and screening tool designed to let candidates write programs that run.
Easy and customizable, built by engineers for engineers
It takes five seconds from starting a live interview or take-home challenge to running a "Hello, World" in Java.
Fast to set up, simple to scale
Single sign-on, team management, compliance, security, and privacy controls. Spend less time on your set-up or customize it fully using our API.
Prerequisites
Before you begin:
Sign up for an CoderPad account.
Set up a Connection, which is a source of users. Connections can be databases, social identity providers, or enterprise identity providers, and can be shared among different applications. You may set up more than one connection for use with SSO integrations.
Configure Auth0 SSO Integration
Enter a name for your SSO Integration, configure the following settings, and click Save.
| Setting | Description |
| --- | --- |
| Callback URL | URL to which the user is redirected after login like https://coderpad.io/saml/acs |
Configure integration with CoderPad
To configure the integration with CoderPad, follow the steps below with the data shown in the Tutorial view (which will appear when you save the initial configuration settings).
Log in to CoderPad.
Click on User Name > Team Settings
Click on Configure Single Sign On
Upload the Identity Provider Metadata file into the SAML XML metadata file field.
Customize subdomain if needed.
Press Save to save the settings.
For more details, you can follow CoderPad docs.
Enable connections
Choose the connections to use with your SSO integration. Users in enabled connections will be allowed to log in to CoderPad. By default, all configured connections are enabled.
Select the Connections view
Toggle the sliders next to connection names to enable or disable them.