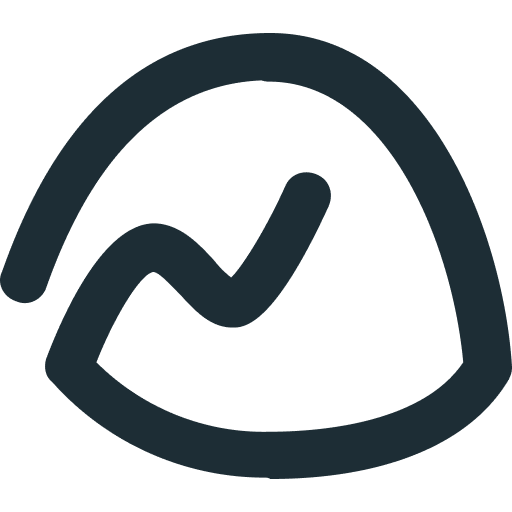 The All-In-One Toolkit for Working Remotely
Basecamp is the premier project management + internal communication tool for remote WFH teams worldwide. Before Basecamp: You're wondering how you'll quickly transition your team to remote work. People are stressed, work feels scattered, projects are slipping, and it's tough to see + manage everything. After Basecamp: Soon you'll be feeling like "hey, we got this". Everything will be organized in one place, your team will be working together (even though they're apart), you'll be on top of things, and a sense of calm will set in.
Remote work is especially challenging when stuff's spread out across emails, file services, task managers, spreadsheets, chats, meetings, etc. Things get lost, you don't know where to look for stuff, and people put the right information in the wrong place.
But when it's all together in Basecamp, you'll see where everything is, understand what everyone's working on, and know exactly where to put the next thing everyone needs to know about. Your team can access Basecamp from anywhere - on the web, on iOS, and Android. This is the modern way – The Basecamp Way to Work.
Work better, together.
Basecamp is more than just a project management tool — it's a better way to work. Teams that switch to Basecamp are more productive and better organized. They communicate better and require fewer meetings.
Get organized with Basecamp projects.
With Basecamp, you break up your work into separate projects. Each project contains everything related to the work at hand; all the people involved, every discussion, every document, file, task, important date, etc. Everything!
All the tools teams need to get work done.
Every project includes the tools all teams need to work together; message boards, to-dos, schedules, docs, file storage, real-time group chat, and automatic check-in questions. You can rename them, turn off the ones you don't need.
The Basecamp social connection allows users to log in to your application using their Basecamp (formerly 37signals) profile.
By default, Auth0 automatically syncs user profile data with each user login, thereby ensuring that changes made in the connection source are automatically updated in Auth0. Optionally, you can disable user profile data synchronization to allow for updating profile attributes from your application.
Prerequisites
Before you begin, sign up for a Basecamp account.
Set up app in Basecamp
Register an app in Basecamp and generate credentials for it in the Basecamp Launchpad. During this process, Basecamp will generate a Client ID and Client Secret for your application, which you can see on the Application Details page; make note of these.
While setting up your app, use the following settings:
| Field | Value to Provide |
| --- | --- |
| Redirect URI | https://YOUR_DOMAIN/login/callback |
| Products | Select the Basecamp products with which you want your app to integrate. |
Find your Auth0 domain name
If your Auth0 domain name is not shown above and you are not using our custom domains feature, your domain name is your tenant name, your regional subdomain (unless your tenant is in the US region and was created before June 2020), plus.auth0.com. For example, if your tenant name were exampleco-enterprises, your Auth0 domain name would be exampleco-enterprises.us.auth0.com and your redirect URI would be https://exampleco-enterprises.us.auth0.com/login/callback. (If your tenant is in the US and was created before June 2020, then your domain name would be https://exampleco-enterprises.auth0.com.)
If you are using custom domains, your redirect URI will have the following format: https://<YOUR CUSTOM DOMAIN>/login/callback.
Test connection
You're ready to test your connection.